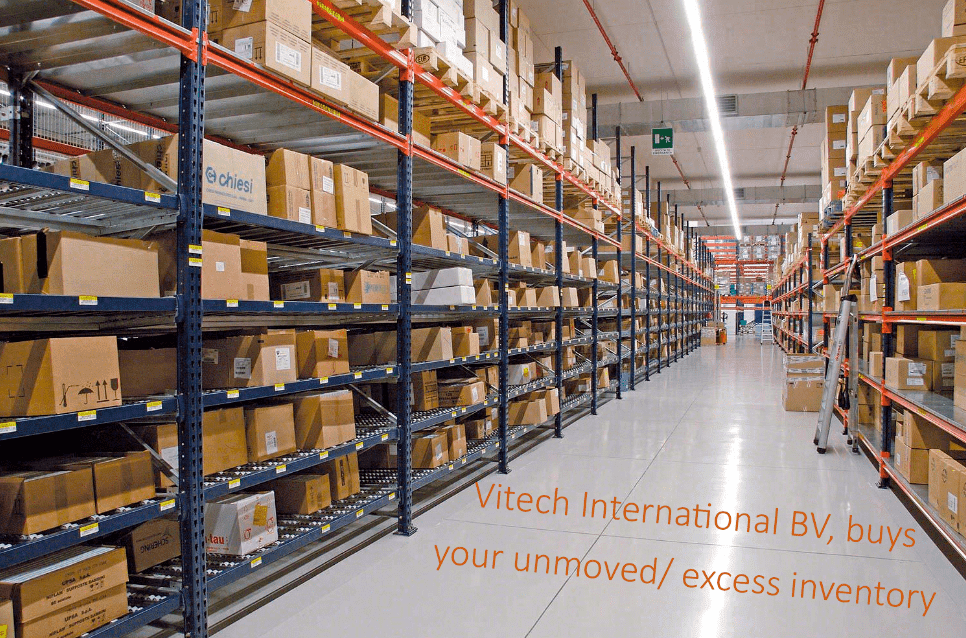 Geleen, 20 June 2017 - A struggle many companies have to deal with these days is optimizing the supply chain. You want to keep your machines and sales running. Thereby companies tend to overstock their stockpile. And as soon as the necessity of certain products or machines drop, companies are left with excess inventory.
So what do most companies do when they have some overstocked items on their shelves. Correct they discard them, and most of the time even have to pay for it, to get rid of them. But what if we tell you, there is a possibility of making some money. There is a possibility of finally freeing up those shelves with overstocked items.
If this compels to your company we have good news, because Vitech International BV is willing to buy your overstocked items. So please check that shelf with old parts from machines that aren't even in use anymore, because you aren't looking at a pile of junk. No absolutely not, free up some space and change your unmoved inventory into cash!
Interested in removing your excess inventory? Please contact Vitech International BV at:
Or give us a call at:
+31 850060300