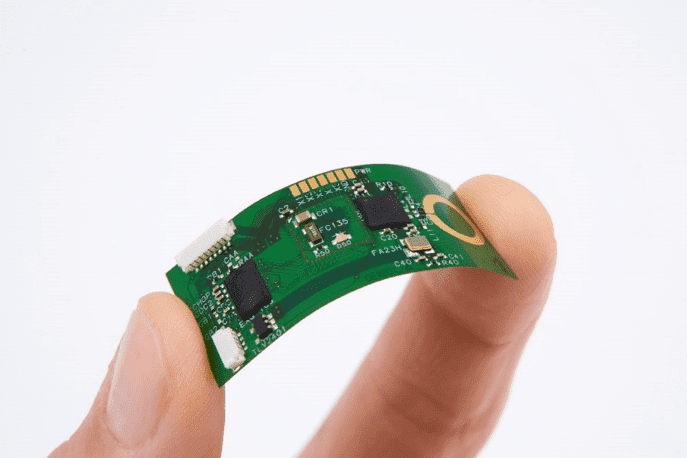 Geleen, 9 November 2017 - Due to technical innovation, the printed circuit board is being rediscovered. People all over the world try to redevelop the classic circuit board. And with a rise of small devices like mobile phones the demand for small circuit boards rise's. This has led to numerous solutions.
Flexible PCB's
In big devices like computers the circuit board is rigged, when the device is compact like a small camera or a mobile phone the circuit board must be flexible. It needs to fold to fit inside. This is where the flexible circuit boards comes in.
Flexible circuit boards are so thin employable their nickname is origami circuitry. At the core of the board is a hear thin polymer film that's both bendable and heat resistant. In addition, this polymer film is one of the key components to enable the circuit board to be flexible.
3D printed PCB's
3D printing is becoming more popular each day. 3D printing is being used in several branches, it even made its way into the health industry, printing body parts. So why shouldn't we use it in the PCB industry? It could be an effective and cost reducing way of making printed circuit boards.
There are some companies experimenting with making 3D printed circuit boards. The Israeli based company, Nano Dimension Ltd. has developed a 3D printing machine specialised for making printed circuit boards.
American based company, Botfactory have developed a sophisticated 3D PCB printing machine. It is low cost and has numerous applications. Their PCB printer is capable of printing multilayer circuits, dispensing paste onto pads and pick-and-placing components onto the board. Their machine is capable of doing all the processes normally found in a PCB factory.
Of course, these techniques are still in a development phase. But maybe this is the future of making low cost printed circuit boards. Only time will tell!